1/7 MOJAVE 4WD EXtreme Bash Roller Desert Truck
Présentation
Faites l'expérience de la vitesse et de la longévité ARRMA® à l'échelle 1/7, 6S MOJAVE™ EXtreme Bash Desert Truck 4WD Roller. ARRMA® ajoute une résistance supplémentaire partout où cela compte, faisant de ce châssis la plate-forme parfaite pour le tout-terrain à grande vitesse, que vous soyez en train de gravir les dunes de sable côtières ou de vous frayer un chemin sur des trottoirs en béton. Il est entièrement assemblé et prêt à recevoir les équipements électroniques puissants de votre choix.
Le châssis en aluminium anodisé résistant a été renforcé par des renforts avant et arrière en aluminium et un renfort central de tour à tour pour une longévité maximale. Les pare-chocs et les barres assurent une protection contre les chocs de tous les côtés. Grâce à une suspension indépendante avec des amortisseurs à huile qui absorbent les chocs, le truck se comporte aussi bien sur des pistes accidentées que sur des pistes très rapides.
Sa chaîne cinématique est un chef-d'œuvre de conception robuste, avec des arbres de transmission en acier, des engrenages métalliques et des différentiels entièrement métalliques. La liste des composants du camion 4x4 EXtreme Bash MOJAVE™ comprend également les éléments suivants - et bien d'autres - pour donner à cette grosse machine une longévité sans compromis :
Support de servo en aluminium anodisé EXB
Boîtier récepteur étanche EXB grand volume
Tourniquets EXB en acier à usage intensif
Différentiels à glissement limité plaqués EXB
EXB Axes supérieurs en acier à l'avant
Des pneus dBoots® FORTRESS™ ventilés et multi-terrains sur des roues à rayons divisés multiples donnent à votre MOJAVE™ EXtreme Bash Desert Truck 4WD Roller l'adhérence nécessaire pour passer par-dessus ou à travers tout ce qui se trouve sur votre chemin. Et il ne se contente pas d'être performant comme un gagnant. Il en a l'air aussi, avec la carrosserie du camion du désert au fini mat et brillant, la cage de sécurité et les rails de toit de couleur assortie, et même un cockpit détaillé.
Caractéristiques
Plaque de châssis en aluminium 7075 T6 gravée au laser
Renforts de châssis avant et arrière en aluminium anodisé
Un renfort central pour une longévité maximale
Cintre supérieur avant et plaque supérieure en aluminium
Monture servo EXB en aluminium anodisé
Boîte de réception étanche* EXB à grand volume
Châssis en matériau composite robuste
Bras de suspension avant et arrière robustes avec capuchon de renforcement en aluminium
Suspension indépendante
Supports de suspension arrière en acier
Ridoirs EXB en acier à haute résistance
Axes de charnière supérieurs EXB en acier à l'avant
Amortisseurs ajustables à huile
Tours d'amortisseurs en aluminium anodisé 7075 T6 à l'avant et à l'arrière
Transmission robuste
Des arbres de transmission en acier durables
Entraînements différentiels et internes de boîtes de vitesses entièrement métalliques
Différentiels à glissement limité à l'avant et au centre
Engrenages d'entrée SAFE-D
Différentiel à glissement limité plaqué EXB
Carrosserie exclusif à effet mat et brillant EXB
Détail réaliste du cockpit et décalcomanies ultra-détaillées
L'arceau central s'interface avec la cage de retournement pour une meilleure longévité
Barres pour le soutien de la carrosserie et le soutien en cas de choc latéral
Protection réaliste des pare-chocs avant et arrière
Pare-chocs avant flexible
Des moyeux de roue super-robustes pour une plus grande résistance
Jantes à rayons multiples à couleurs coordonnées
Pneus dBoots® multi-terrain ventilés FORTRESS™
* Pour plus de détails sur les normes d'étanchéité, veuillez vous référer au manuel d'instructions
Video Overview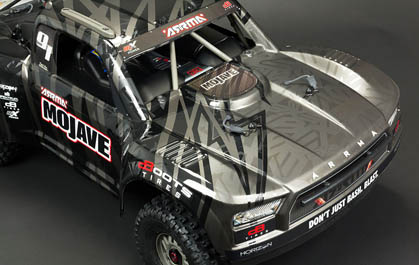 EXCLUSIVE EXB MATTE & GLOSS EFFECT BODY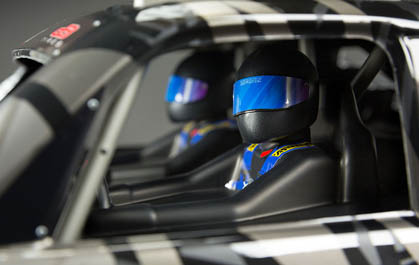 REALISTIC DETAIL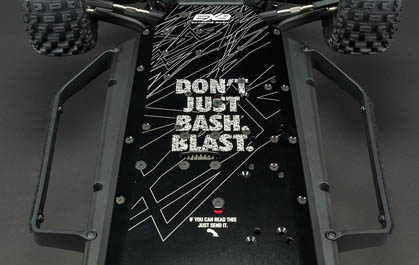 ETCHED TO PERFECTION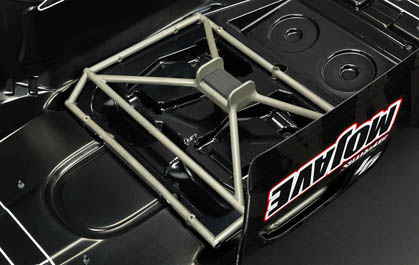 ALL-IN-ONE INTEGRATED ROLL CAGE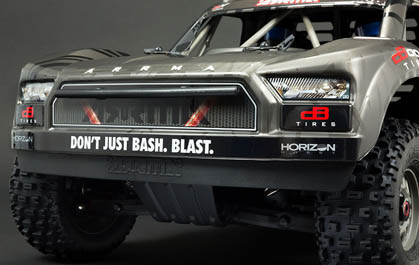 FRONT BODY PROTECTION BAR & RUBBER VALENCE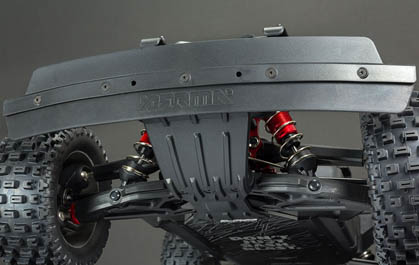 WIDE FRONT BUMPER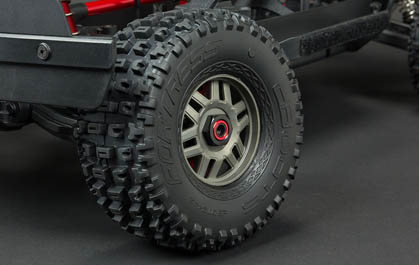 COLOR COORDINATED MULTI-SPOKE WHEELS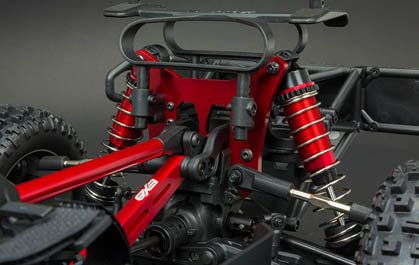 EXB 7075 T5 ALUMINUM SHOCK TOWERS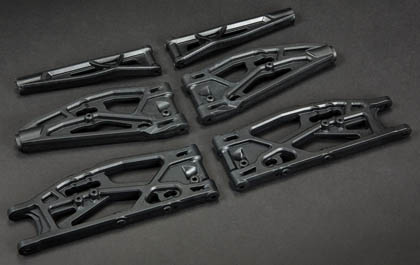 HEAVY-DUTY FRONT & REAR ARMS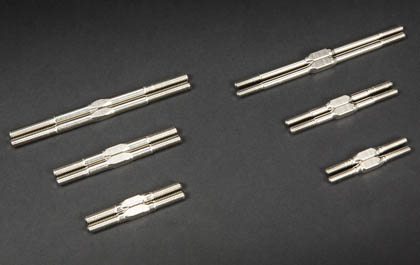 EXB HEAVY-DUTY STEEL TURNBUCKLES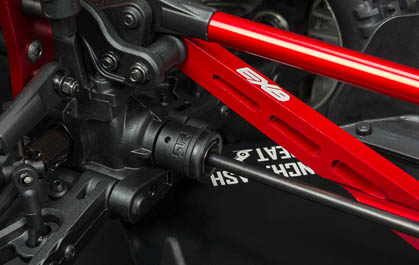 SAFE-D FIRST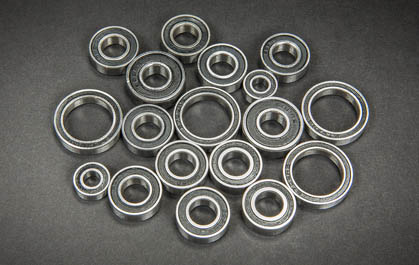 RUBBER SHIELDED BEARINGS THROUGHOUT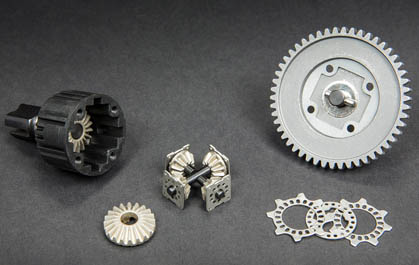 EXB PLATED LIMITED SLIP DIFFERENTIAL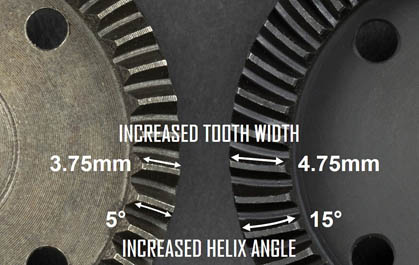 WIDER TOOTH PROFILE = STRONGER GEARS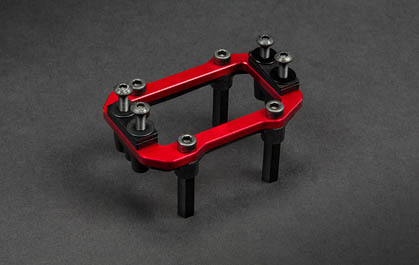 EXB ANODIZED ALUMINUM SERVO MOUNT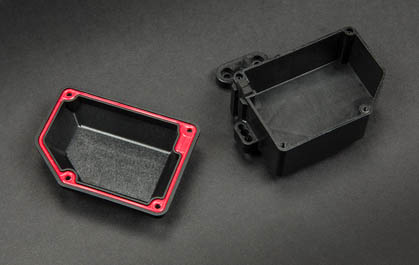 LARGE VOLUME WATERPROOF RECEIVER BOX
4S Completion Guide
These are our suggested products to complete this product.
6S Completion Guide
These are our suggested products to complete this product.
Spécifications du produit
Ball Bearings
Transmission, rubber shielded
Chassis
0.12" (3mm) CNC aluminum plate
Drive Type
Forward/Brake/Reverse
Front Shock Spring Rate
1.35N/mm
Product Height
10.59" (269 mm)
Approximate Assembly Time
1 - 3 hours
Body
Painted, decaled and trimmed
Brakes
Integral with ESC (ESC sold separately)
Ground Clearance
1.85" (47mm)
Product Length
28.15" (715 mm)
Differential
3 oil-filled metal gear
Max Battery Dimensions
6.22 x 1.89 x 2.76" (158 x 48 x 70mm)
Rear Shock Spring Rate
0.56N/mm
Shock Type
Oil-filled coil over
Product Width
13.98" (355 mm)
Vehicle Type
Short Course Truck
Final Drive Ratio
9.77 - 17.92
Speed Control
Sold Separately
Wheelbase
16.54" (420 mm)