DX3 Smart 3-Channel Transmitter with SR315 Receiver
|
Checkout out our products at a store near you.
Avec la radio DSMR à DX3 2,4GHz et le récepteur SR315, les conducteurs peuvent se mettre à niveau à un prix abordable pour bénéficier d'une portée et d'une réponse supérieures et équipés pour profiter de la technologie Spektrum Smart
Spektrum Smart ESC and Battery telemetry ready
Connect your mobile device wirelessly via Bluetooth to your transmitter
View top speed, battery voltage and more in real-time
Set up temperature and voltage alarms to help prevent damage to important components
Optional phone mount available for attaching your mobile device to the transmitter
Introduction
Grâce au système radio DSMR® 2,4 GHz de DX3™, même les amateurs de bashers et de RTR soucieux de leur budget peuvent profiter des avantages de la meilleure technologie Spektrum™ !
Caractéristiques
Technologie DSMR® pour une portée, une réponse et une résistance aux interférences maximales
Fonctionnement à 3 voies (direction, accélérateur, AUX1)
La technologie SMART est prête à l'emploi avec le récepteur SR315 inclus
Un nouveau style axé sur l'ergonomie
Volant recouvert de mousse pour un meilleur contrôle
Indicateur de niveau de tension pratique pour les batteries Smart
Supporte le contrôle de traction à la demande de la technologie AVC®.
Inversion du servo et trim dial
Limiteur de gaz à 3 positions
Aperçu
Le DX3 est bien plus qu'une radio 3 canaux économique. Avec le récepteur SR315 inclus, c'est le système radio le plus abordable qui offre la portée, la réponse et la résistance aux interférences supérieures de la technologie exclusive Spektrum DSMR. De plus, les conducteurs qui utilisent la DX3 sont également équipés pour profiter des avancées de la technologie innovante Spektrum Smart.
Installez une batterie Spektrum Smart LiPo et le Smart Firma™ ESC dans votre modèle, et vous pourrez visualiser la capacité de la batterie du véhicule en un coup d'œil sur l'indicateur de niveau de tension pratique de l'émetteur DX3. Equipez votre DX3 du module Bluetooth BT2000 en option et téléchargez l'application gratuite Spektrum Dashboard™ sur votre appareil intelligent, et vous êtes également prêt à utiliser la télémétrie en temps réel Smart - sans avoir besoin de capteurs ou de modules embarqués.
Produits complémentaires nécéssaires
(4) Piles AA pour l'émetteur
Qu'y a-t-il dans la boîte ?
(1) Spektrum™ DX3™ Emetteur 3 voies Smart DSMR
(1) Récepteur SR315 DSMR® sport à 3 voies
(1) Manuel d'utilisation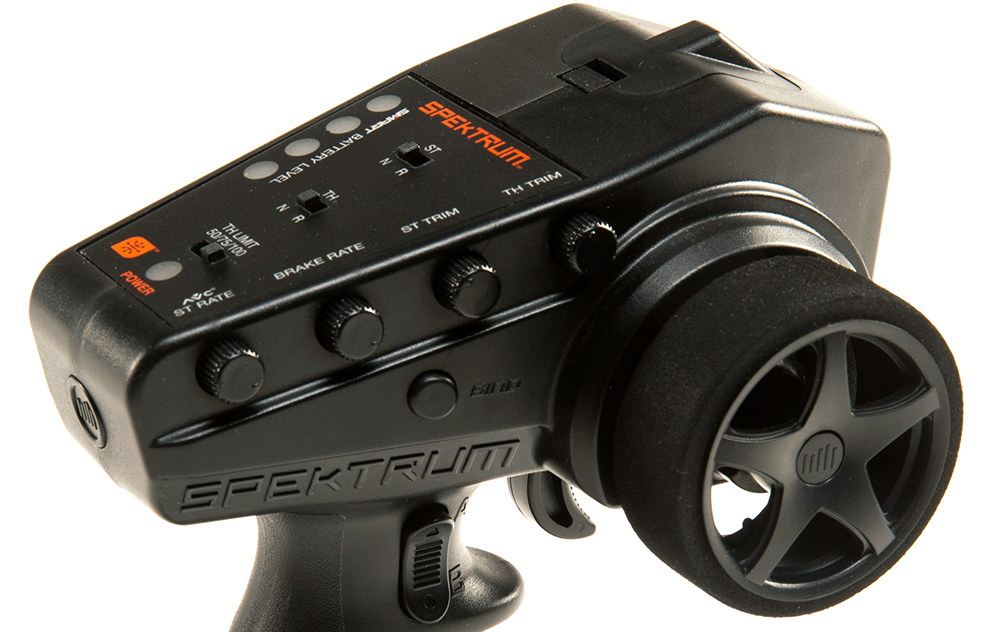 CONCEPTION ERGONOMIQUE DE L'ÉMETTEUR
La conception ergonomique de l'émetteur DX3™ offre une sensation que tout conducteur appréciera. Son faible poids global permet de rouler toute la journée avec un minimum de fatigue. La disposition des commandes est étonnamment intuitive - les interrupteurs d'inversion de marche, les cadrans de direction et de trim des gaz, le cadran de vitesse de direction et le limiteur de vitesse à 3 positions sont tous parfaitement positionnés pour être rapidement accessibles en cas de besoin et hors de portée lorsqu'ils ne sont pas utilisés. Un volant recouvert de mousse et facile à saisir contribue également à un confort exceptionnel et à un contrôle précis que tous les modélistes de surface apprécieront.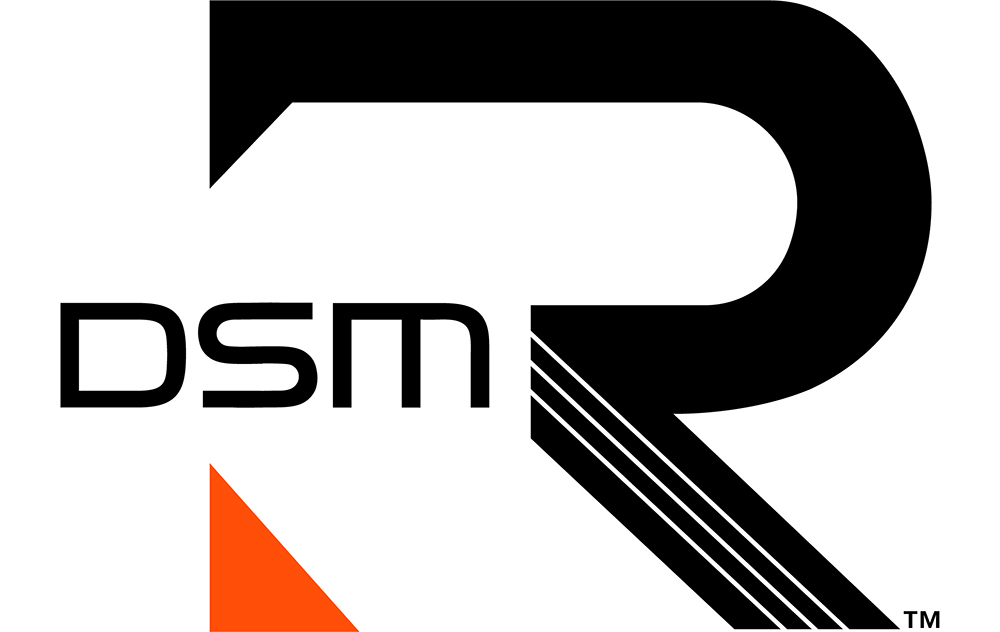 TECHNOLOGIE DSMR®
L'émetteur DX3™ est construit autour de la technologie éprouvée Spektrum™ DSMR® 2.4GHz à agilité de fréquence. La portée et la réponse de la technologie DSMR sont exceptionnelles, en particulier dans les environnements ''bruyants'' en 2,4 GHz. Elle peut être utilisée avec n'importe quelle application de surface et est rétro compatible avec les récepteurs Spektrum DSM2®.
AVC® (CONTRÔLE ACTIF DES VÉHICULES)
Le système radio DX3™ prend en charge le contrôle de traction à la demande de la technologie AVC® (Active Vehicle Control®) de Spektrum™. Avec un système AVC®, vous pouvez créer une stabilité supplémentaire selon vos besoins pour prendre des virages ou sauter des obstacles sans avoir à baisser les gaz. Vous disposez d'une liberté totale sur les terrains accidentés, les surfaces glissantes et la terre meuble. Si vous ne souhaitez pas bénéficier d'une traction supplémentaire, il vous suffit de réduire la stabilité. Le système AVC de la radio DX3 fonctionne en arrière-plan, effectuant des centaines de réglages de la direction et de l'accélérateur par seconde pour vous maintenir précisément sur la trajectoire que vous voulez tenir.
Product Fitments
No results for your given fitment filters
Spécifications du produit
Completion Level
Transmitter with Receiver
Telemetry
Telemetry Compatible
Transmitter (Tx) Battery Type
4 AA (sold separately)
Gimbal Type
Not Applicable
Left / Right Hand Operation
No