Firma 120A Brushless Smart ESC, 3S-4S
|
Checkout out our products at a store near you.
Spektrum Firma 120A Smart ESC for surface vehicles is waterproof and delivers power and intelligence all-in-one. Without additional sensors or modules, they feed battery and ESC telemetry data straight to your radio in real time, all over one connection.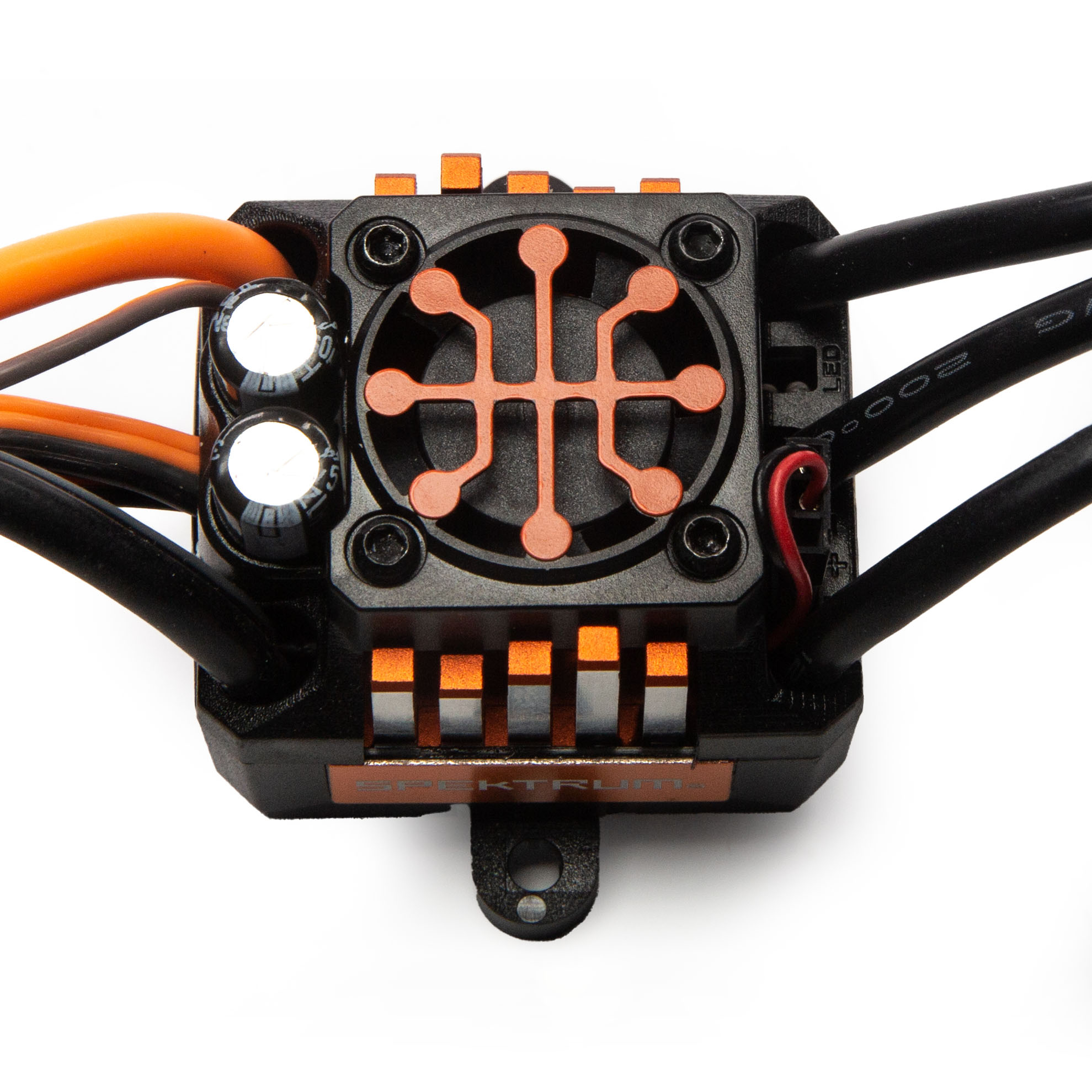 Produktmerkmale
Intelligente All-in-One-Telemetrie
Schneller, leistungsstarker 32-Bit-ARM-M4-Prozessor
Wasserdicht
Mehrere Optionen für eine einfache Programmierung:

Smart ESC-Programmierbox
SmartLink USB-Update- und Programmieranwendung
Gashebelprogrammierung

Mehrfachschutz:

Überstromschutz
Automatische LiPo-Niederspannungsabschaltung
Überhitzungsschutz
Failsafe Schutz

Entwickelt und konstruiert von Spektrum ™ Ingenieuren in Zusammenarbeit mit dem branchenführenden ESC-Hersteller
Kompakt für eine einfache Installation in den meisten Anwendungen
Einbaufertig - kein Löten erforderlich
Robustes Kunststoffgehäuse mit Montagehilfe
Aluminiumkühlkörper für hohe Effizienz
Lüfter
Einstellbares Hochleistungs-BEC
Firmware kann über die Smart ESC Programmer Box und die SmartLink PC-Anwendung aktualisiert werden
Hochhitzebeständige IC ™ -Anschlüsse, abwärtskompatibel mit EC ™ -Anschlüssen
Produktübersicht
Wie alle Komponenten des Spektrum ™ Smart-Systems kombinieren die Avian ™ Smart-Regler die einfache Plug-and-Play-Funktion mit der Fähigkeit, mit anderen Smart-Elektronikkomponenten zu kommunizieren. So entsteht das leistungsstärkste RC-System für dein Flugzeug, das du dir vorstellen kannst.
Firma Smart ESCs können viel mehr als nur die Leistung regulieren. Sie funktionieren wie ein virtueller Ingenieur in deinem Modell und bieten einen direkten Draht zu den wichtigen Betriebsdaten, die du benötigst, um Spitzenleistungen zu erzielen. Dank der intelligenten Firma ESCs kannst du sicher sein, dass deine Elektronik optimal funktioniert.
Mit Firma Smart ESCs bist du besser als je zuvor mit deinem Fahrzeug verbunden - ohne zusätzliche Komponenten zu installieren, die alle separat voneinander funktionieren. Du benötigst keine zusätzlichen Kabel, Module oder Verbindungen. Ein Firma ESC bietet die Möglichkeit zum Abrufen von Telemetriedaten wie Drehzahl, Temperatur, Akkuspannung und -Kapazität.
Firma ESCs erfassen die Daten nicht nur, sondern senden sie auch in Echtzeit an deinen Sender, anstatt sie nur für die anschließende Auswertung zu speichern. Du kannst die Einstellungen nach Bedarf anpassen, um die Leistung beim Betrieb zu steigern. Die Firma Smart Telemetrielösung wurde von den Best Brands in RC auf Qualität und Leistung getestet. Ihr Urteil? Intelligente Technologie ist sowohl einfacher als auch überlegen!
Benötigt wird
Spektrum™ Surface-Empfänger
Spektrum Smart Technology LiPo
Spektrum Fernsteuerung
Was ist in der Box?
(1) Spektrum™ Firma™ Smart ESC
(1) Bedienungsanleitung
(1) Spektrum Smart Aufkleberbogen
Videoübersicht
Spektrum™ Smart Technology Videoübersicht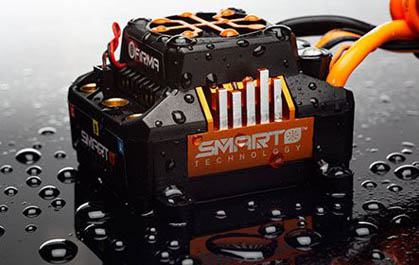 WASSERDICHT
Das wetterfeste, wasserdichte Design der Spektrum ™ Firma ™ Smart-Regler ermöglicht es, in nahezu jedem Gelände unter nahezu allen Bedingungen zu funktionieren. Mit den Firma ESCs fährst du durch Staub, Kies, Schnee und Wasser.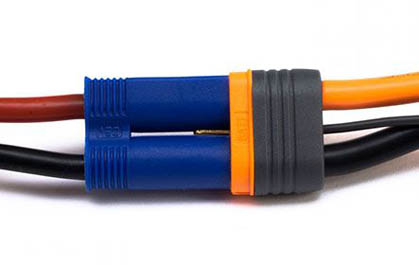 EC3 ™ / EC5 ™ ABWÄRTSKOMPATIBEL
Firma ™ -Regler verfügen über Akkuanschlüsse der IC ™ -Serie. Die Steckverbinder der IC-Serie wurden von Grund auf so konzipiert, dass sie eine festere Verbindung, eine höhere Wärmebeständigkeit und eine mühelose Installation bieten. Bei Verwendung eines Spektrum ™ Smart-Akkus mit IC3 ™ oder IC5 ™ -Anschluss kann der Regler Akku-Telemetriedaten empfangen und senden. EC3 ™ - und EC5 ™ -Anschlüsse sind auch mit Firma ESCs für den Normalbetrieb und die ESC-Telemetrie kompatibel.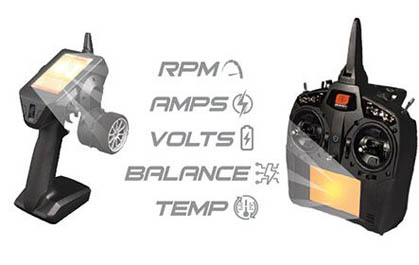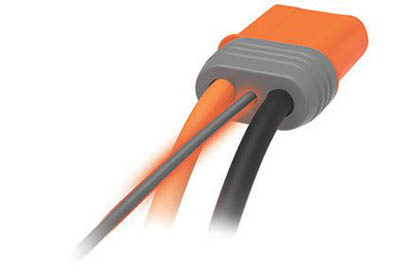 Ein Kabel genügt für Telemetrie
Du musst nicht mehrere Drähte, Sensoren, Module und Verbindungen anschließen. Mit Firma ™ ESCs überträgt die einfache Telemetrie über ein Kabel eine Vielzahl von Daten in Echtzeit direkt an deinen Sender, einschließlich Drehzahl, Spannung, Temperatur, Zellen-Balance-Zustand und Geschwindigkeit.*
*Weitere Informationen findest du in der Kompatibilitätstabelle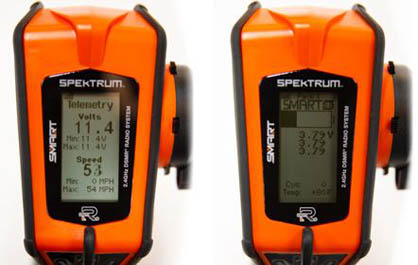 SMART TECHNOLOGIE AKKU-DATEN
In Verbindung mit einem Spektrum ™ Smart LiPo-Akku bietet dir dein Firma ™ ESC den Vorteil einer Akkutelemetrie, die automatisch in Echtzeit an deine Fernsteuerung übertragen wird. Auf deinem Senderbildschirm erhältst du hilfreiche Informationen wie Anzahl der Zyklen, verbrauchte und verbleibende Akkukapazität, individuelle Zellenspannung und mehr!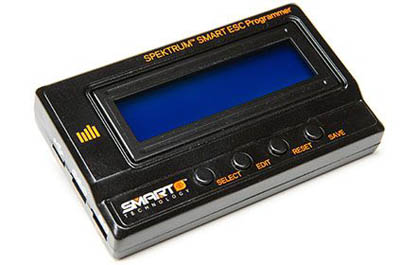 VIELE PROGRAMMIER OPTIONEN
Es stehen mehrere Programmieroptionen zur Verfügung. Die Knopfprogrammierung kann ohne weiteres verwendet werden. Mit der Smart ESC Programmier Box kannst du die Einstellungen vor direkt am Racetrack leicht an die Fahrbedingungen anpassen. Eine benutzerfreundliche Smart Link USB-Aktualisierungs- und Programmier-App ist ebenfalls verfügbar.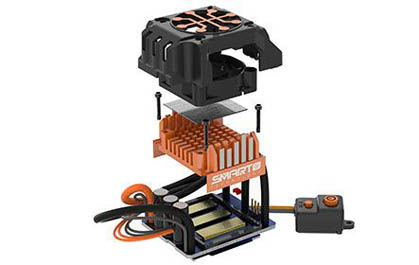 SCHNELLER, LEISTUNGSFÄHIGER M4-PROZESSOR
Der 32-Bit-M4-Prozessor des Firma ESC erzeugt einen Signal mit höherer Auflösung und eine präzisere Motorsteuerung.
Product Fitments
No results for your given fitment filters
Produkt Eigenschaften
Low-Voltage Cutoff Programmable
Yes
Output Connector
4mm Bullet
Product Weight
5.4 oz (153g)
BEC Voltage
6 and 7V selectable
Drive Type
Forward/Brake/Reverse
Input Voltage
11.1V to 14.8V (3S – 4S LiPo, 8-12 cell NiMH)
Product Application
Surface
Product Height
1.33" (34 mm)
Product Width
1.53" (39 mm)
Connector Type
IC5,4mm Bullet
Product Length
1.7" (43 mm)
Programming Options
Button,Programming Box,Smartlink App,On Screen Text Gen
Maximum Burst Current
830A
Maximum Continuous Current
120A