DX3 Smart 3-Channel Transmitter with SR315 Receiver
Mit der 3-Kanal-DSMR-Fernsteuerung DX3 mit 2,4 GHz und dem SR315-Empfänger können preisbewusste Fahrer kostengünstig auf überlegene Reichweite, Ansprech- und Störfestigkeit setzen - und die innovative Spektrum Smart-Technologie nutzen.
Spektrum Smart ESC and Battery telemetry ready
Connect your mobile device wirelessly via Bluetooth to your transmitter
View top speed, battery voltage and more in real-time
Set up temperature and voltage alarms to help prevent damage to important components
Optional phone mount available for attaching your mobile device to the transmitter
Einführung
Mit dem 2,4-GHz-DSMR®-Fernsteuersystem DX3 ™ können auch preisbewusste Basher und RTR-Besitzer die Vorteile der Spektrum ™ -Technologie nutzen!
Funktionen
DSMR®-Technologie für überlegene Reichweite, Ansprechverhalten und Störfestigkeit
3-Kanal-Betrieb (Lenkung, Gas, AUX1)
Smart Technology fähig mit dem mitgelieferten SR315-Empfänger
Neues Styling mit Schwerpunkt auf Ergonomie
Schaumbeschichtetes Lenkrad für bessere Kontrolle
Praktische Spannungsanzeige für Smart-Akkus
Unterstützt die On-Demand-Traktionskontrolle der AVC®-Technologie
Servo-Umkehr- und Trimmrad
Gasbegrenzer mit 3 Positionen
Überblick
Die DX3 ist viel mehr als eine wirtschaftliche 3-Kanal-Fernsteuerung. Zusammen mit dem mitgelieferten SR315-Empfänger ist es das günstigste Fernsteuersystem, das die überlegene Reichweite, Reaktion und Störfestigkeit der exklusiven Spektrum DSMR-Technologie bietet. Darüber hinaus können Fahrer, die die DX3 verwenden, die innovative Spektrum Smart-Technologie genießen.
Wenn du einen Spektrum Smart LiPo und Smart Firma ™ ESC in dein Fahrzeug einbaust, kannst du die Fahrzeugakkukapazität auf einen Blick auf der praktischen Spannungsanzeige des DX3-Senders anzeigen. Statte deine DX3 mit dem optionalen Bluetooth-Modul BT2000 aus und lade die kostenlose Spektrum Dashboard ™ -App auf dein Smartphone herunter. Außerdem kannst du die Smart-Echtzeit-Telemetrie verwenden - ohne integrierte Sensoren oder Module.
Benötigt wird
(4) AA-Batterien für Fernsteuerung
Lieferumfang
(1) Spektrum™ DX3™ Smart DSMR® 3-Kanal Fernsteuerung
(1) SR315 3-Kanal DSMR® Sport Empfänger
(1) Bedienungsanleitung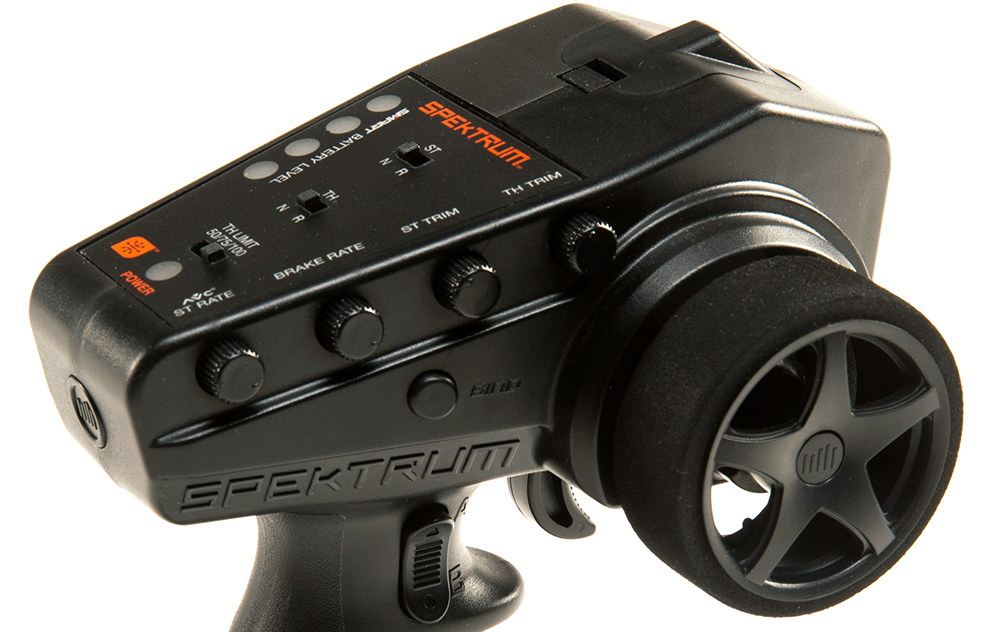 ERGONOMISCHES SENDERDESIGN
Das ergonomische Design des DX3 ™ -Senders vermittelt eine Haptik, das jeder Fahrer zu schätzen wissen wird. Das insgesamt geringe Gewicht ermöglicht das Fahren den ganzen Tag bei minimaler Ermüdung. Das Fernsteuerungslayout ist erstaunlich intuitiv - die Servo-Umkehrschalter, die Lenk- und Gastrimmung, der AVC / Lenkausschlagsregler und der 3-Positionen-Gaswegbegrenzer sind perfekt positioniert, um bei Bedarf schnell erreichbar und bei Nichtgebrauch nicht im Weg zu sein. Ein leicht zu greifendes, mit Schaumstoff überzogenes Lenkrad trägt außerdem zu außergewöhnlichem Komfort und präziser Kontrolle bei, die alle RC Auto- und Bootfahrer genießen werden.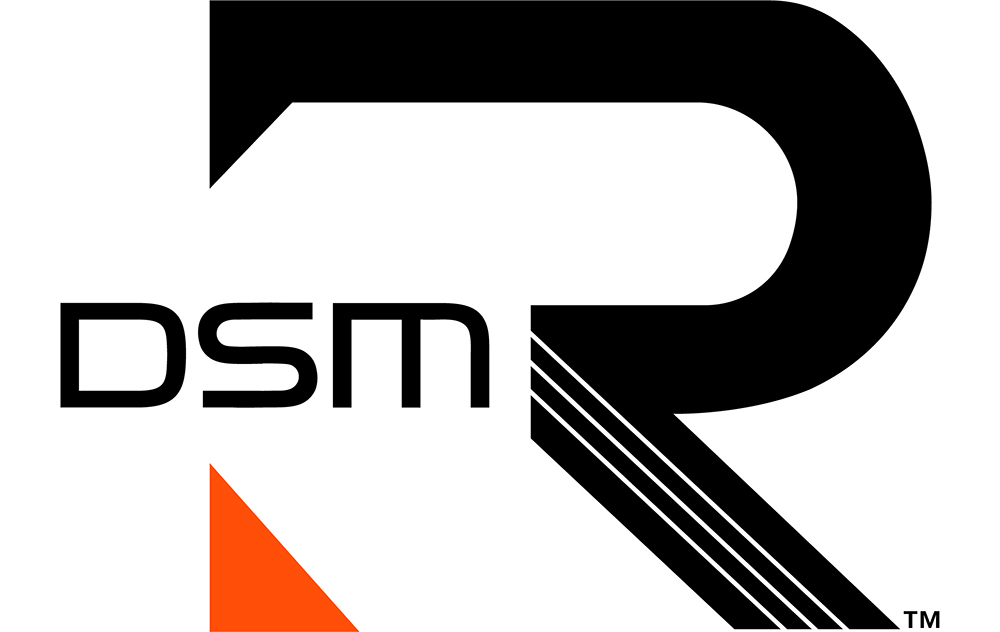 DSMR® TECHNOLOGIE
Der DX3 ™ -Sender basiert auf der bewährten frequenzagilen Spektrum ™ DSMR® 2,4-GHz-Technologie. Die Reichweite und das Ansprechverhalten der DSMR-Technologie sind hervorragend, insbesondere in lauten 2,4-GHz-Umgebungen. Es kann mit jedem Auto oder Boot verwendet werden und ist abwärtskompatibel mit Spektrum DSM2®-Empfängern.
AVC® (ACTIVE VEHICLE CONTROL®)
Das DX3 ™ Fernsteuersystem unterstützt die On-Demand-Traktionskontrolle der Spektrum ™ AVC®-Technologie (Active Vehicle Control®). Mit einem AVC®-System kannst du bei Bedarf zusätzliche Fahrstabilität einstellen, um Kurven besser zu schneiden oder Sprünge perfekt zu landen, ohne das Gas groß zu reduzieren. Du hast Vollgasfreiheit in unebenem Gelände, auf glatten Oberflächen und auf losem Untergrund. Wenn du keine zusätzliche Traktion wünscht, drehe einfach die Stabilität zurück. Das AVC-System des DX3-Senders arbeitet hinter den Kulissen und nimmt Hunderte von Lenk- und Gaseinstellungen pro Sekunde vor, um dich genau auf der Linie zu halten, die du gewählt hast.
Product Fitments
No results for your given fitment filters
Produkt Eigenschaften
Gimbal Type
Not Applicable
Telemetry
Telemetry Compatible
Transmitter (Tx) Battery Type
4 AA (sold separately)
Left / Right Hand Operation
No
Completion Level
Transmitter with Receiver